Smart Cookies & Shaping the Future
Explore teaching careers on Wednesday, Jan. 22 at Ewing's NJFEA cookie social with Mrs. Miller in room 117!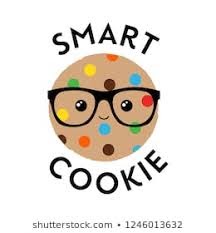 Spark a passion in a curious mind. Be the support a student needs to succeed. Help younger generations recognize their role in the world. Whatever your reason for choosing teaching as a career, the influence of a good teacher can never be erased.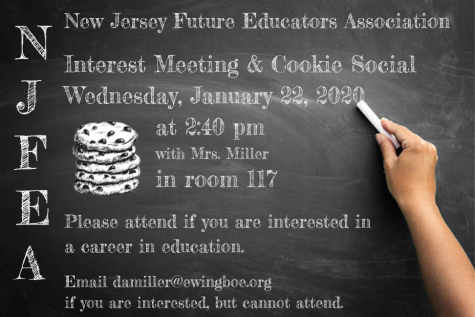 Cookie Social for NJFEA on Wed, Jan 22 at 2:40 in room 117!
For the first year, Ewing is participating in the New Jersey Future Educator Association (NJFEA). The club is a perfect fit for any students interested in becoming a teacher, with opportunities to develop teaching skills and learn more about the career path.
The Tomorrow's Teachers course is hosting a cookie social interest meeting for any students considering joining NJFEA. Students will meet in Room 117 at 2:40 with Mrs. Miller on Wednesday, January 22 to learn more about the club and future meetings.
Students who become teachers will help build skillful, critical future generations. A career in teaching is not simply reciting material; the role of a teacher demands compassion and enthusiasm. A teacher's ability to connect with students and make learning meaningful are incredibly valuable, for they help students learn to use recognize their skills and better the world around them.
In many countries of more traditional cultures, a teacher is viewed as one of the most valuable members of a society, for they are always needed. Even in a technologically advancing society, humanity will always need compassionate beings to help students understand the external world and their role within it.
Whether through the arts or sciences, and whether at an elementary or college level, teaching holds immense power. As a member of the NJFEA, I wholly recommend looking into teaching as a career if you are interested. Teaching is the perfect outlet to express one's own passions while also harvesting interest in others, extending what you know to other minds.
Email [email protected] with any questions regarding the cookie social and the NJFEA.