Cory Booker…the future 46th President of the USA?
The New Jersey Senator has just submitted his nomination for the 2020 Presidential race.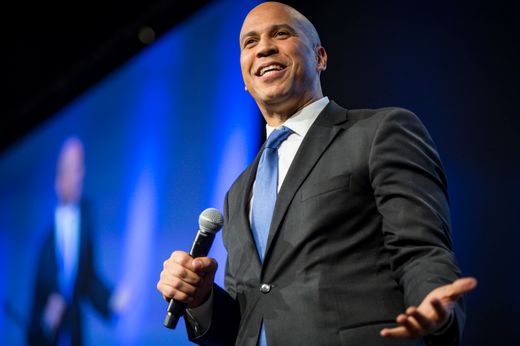 The 2019 political scene has been full of waves-both waves which make for smooth sailing and ones which make for a shaky voyage. Most prominently, the "Blue Wave" (synonymous with the Democratic Party) has taken the political field by storm, sparking several Presidential candidacies and lots of productivity in the House and Senate. Currently, there are nine Democratic candidates in the running (including many women), a drastic change from when only five all male candidates ran in the 2016 Democratic primary. Presidential-hopefuls stepping forward, including CA Senator Kamala Harris, MA-Senator Elizabeth Warren and NY's Kristen Gillibrand, to name a few. However, the person to most recently join the list is our very own, Cory Booker. Prior to being the Mayor of Newark, NJ, Booker has served as a New Jersey Senator with Robert Menendez since 2013. Senator Booker has received more attention after his vocal appearance at the Brett Kavanaugh trial back in the fall of 2018 when he claimed that Kavanaugh was likely to reject African-American friendly policies such as Affirmative Action (which would sway his voting opinions as a judge).
    As a well-educated, charming and liberal (within boundaries) black male, Booker's Presidential candidacy has been compared directly to that of Barack Obama. While they are likely to attract the same voters, we are left to wonder….Will Cory Booker be the 46th President of the United States?