Uniting Students Through the Unified Program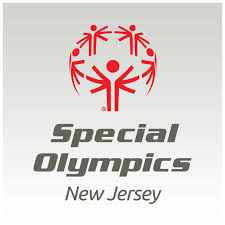 Isis Williams, Class of 2019, Contributor
November 19, 2018
One of Ewing High School's hidden jewels is the Unified Program. This integrates the schools' autistic and other special needs students with the rest of the student body. This include a unified club, sports, and physical education class. Ms. Doolan and Mr. Angebranndt run the program.
Some students might be nervous at first and may not know what to expect but once they settle in and make friends, the class is so fun. In physical education, classes play fun, easy-going games of tag, kickball, and capture the flag. But don't be fooled, they also play competitive games of basketball, soccer and floor hockey.
If you don't want to stop at just P.E., there's Unified Sports. Students can participate in bowling, basketball, soccer, and more (as long as you don't already play the sport). The sports get very competitive and our basketball team when to the championships last year.
In Unified Club, there's a lot of field trips and do special projects. Last year's students went to Antheil Elementary School to help run their special needs gym class. They also went to a baseball game at Trenton Thunder Stadium.  These trips often act as fun bonding experiences for the students.
Unified gives you a chance to meet students, the average EHS student wouldn't usually cross paths with. There is so much variety in the program. There are class clowns, shy kids, and outgoing bubbly students. Lifelong friends have been this program and participants often rave tha everyone should sign up, regardless of whether you like physical activity.