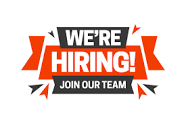 The air is becoming colder and leaves keep falling off of the trees, we're well into fall, and before you know winter will be approaching. And if you don't have a lot of money and a lot of friends then you're stuck in between a rock and a hard place. Here are the best places to get a job before the holidays come up.
If you only want a job during the holiday season then it's important to find a place that is only hiring for those months. The easiest place for you to find a job is in retail, many different retail jobs hire to keep people only during certain times of the year. Take a look at job listings from Kohl's, Macy's, JCPenney's, and any other retail job you can find.
If you want a more permanent position then you should look at working in a restaurant or fast food. Whether it's to be a server, busser, host or hostess, cashier, or crew member they'll provide you with more permanent positions. If you do opt for restaurant work then choose to work a job that provides tips. Typically restaurant workers who receive tips make well above minimum wage.
And as annoying as it is to constantly get notifications from your email if you really want a job you should sign up on one of the job recruiter websites, it'll give suggestions of where you should work and employers can even reach out to you.
Although there are other places you can work, here are some of the easiest to work in before the holiday season.