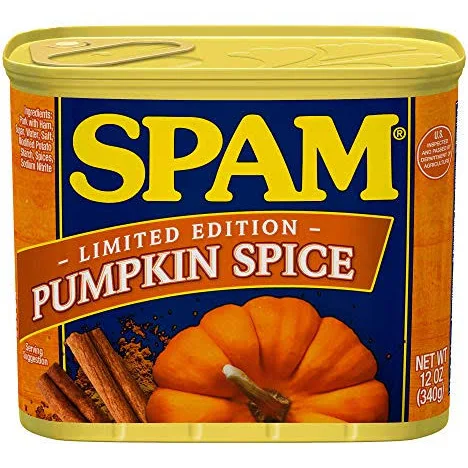 You know it's fall by all things pumpkin spice.
Pumpkin spice Cheerios. Pumpkin spice Oreos. Pumpkin spice ravioli and pumpkin spice licorice.
Pumpkin spice is the most ubiquitous fall spice of the 21st century.
"Have you seen pumpkin spice SPAM?" asked Hailey Zoltanski, EHS class of 2026 "It's a limited edition".
When and how did pumpkin spice become so popular?
Pumpkin spice, in some form, can trace its past to the Dutch East India Company, with all the spices in the blend originating in Southeast Asian islands. Archaeologists in Indonesia found "ancient nutmeg residue on ceramic pottery shards they estimated to be 3,500 years old".
The spice company McCormick branded and named the spice, Pumpkin Pie Spice, which consists of cinnamon, ginger, nutmeg, and allspice.
Although McCormick began selling its blend of Pumpkin Pie Spice back in 1934 it has only been the last couple decades that has seen the spice be incorporated into almost every food, drink, and dessert possible.
"Raman released a pumpkin spice flavor. It's actually sold out right now" said Cristian Solis, EHS class of 2027. "I'm not going to try it," Solis added.
It was really the think tank at Starbucks that brought about this modern pumpkin spice craze. Back in 2003 members of the "Liquid Lab" started brainstorming fall seasonal drinks that would rival the popularity of their winter holiday drinks-like Starbuck's Peppermint Mocha Latte.
In 20 years hundreds of millions of Pumpkin Spice Lattes have been served by Starbucks and a national trend ensued.
So now we live in the fall pumpkin spice land, and with so many companies cashing in on the spice's popularity it looks like it will be around for many years to come.
Lover of pumpkin spice? PureWow says these are the products to try this fall: https://www.purewow.com/food/pumpkin-spice-products