Mekhi Stafford Blue Devil Track & Field NJ #1 and US Top 6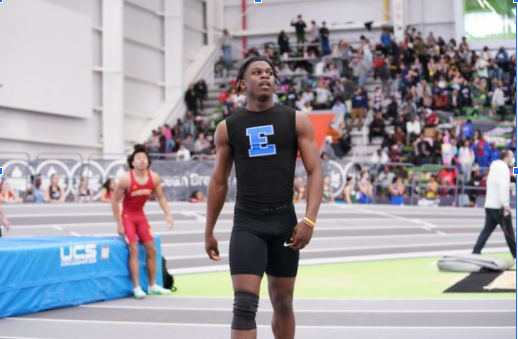 Long-time athlete Mekhi Stafford returned to the track for his last winter season back and better after constant injuries during last year's spring season.
After a long summer of training, Stafford returned to the track for the first time in months dropping a 6.44 time in the 55 meter dash.
"This is just the beginning, I'm coming for more". Stafford said after dropping his first time for the 2023-2023 season.
Stafford later went on to run an all-time high of 6.38 at his Ocean Breeze meet in NY, making him #1 in New Jersey and #6 in the Country.
"All glory to GOD, I would be nowhere without him, and a big thank you to my coaches, but I'm not done" Stafford stated after seeing what he did on the track. Hungry for more
Midway through the season, Stafford suffered a hamstring injury putting him out for a month, but that didn't stop him.
Mekhi came back to track for New Balance Nationals placing 3rd in his heat with a month of no training.
"I'm just glad I was able to run, I'm not in my best shape and still dropped a good time. All I can say is I'm thankful and look out for me in the spring". Stafford stated.
Stafford may have not ended his season the way he liked, he's experienced nothing but a roller-coaster of events but he sure did make the best of it. As his winter season comes to an end he wants everyone to be on the lookout for him come spring. "don't count me out" Stafford stated as he ended his season.