KAROL G Makes History on the Billboard 200 With Her Fourth Album, MAÑANA SERÁ BONITO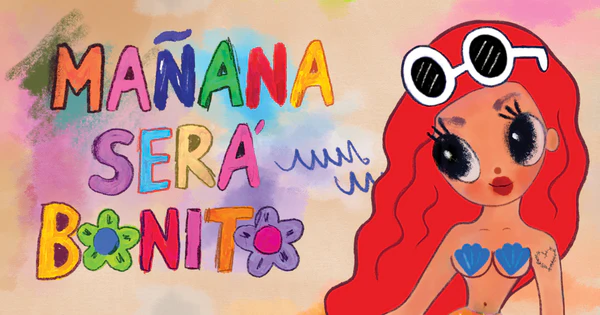 On February 24th, 2023, Colombian pop star KAROL G, who's real name is Carolina Giraldo Navarro, released her highly anticipated and very personal fourth album, "MAÑANA SERÁ BONITO", which translates to "TOMORROW WILL BE BEAUTIFUL"; on the chart dated March 11th, 2023, it debuted on the Billboard 200, which tracks the most popular albums in the United States, at #1, becoming the first all-Spanish-language album by a female artist to not only hit #1 on the chart, but to arrive there upon its entrance.
The feat is a clear demonstration of growth, both for Latin music and for Navarro herself. In terms of Latin music, "MAÑANA SERÁ BONITO" becomes the third all-Spanish-language album to hit #1 on the Billboard 200, the other two coming from Bad Bunny's 2020 album "EL ÚLTIMO TOUR DEL MUNDO" ("THE LAST TOUR OF THE WORLD") and his 2022 album "Un Verano Sin Ti" ("A Summer Without You"). The rapper and singer from Puerto Rico played a large role in propelling Navarro's music career when they released their collaboration "Ahora Me Llama" in 2017. The collaboration, which hit #10 on the Billboard Hot Latin Songs chart, became the lead single on her debut album, "Unstoppable", which was released on October 27th, 2017, and hit #2 on the Billboard Top Latin Albums chart, although it only peaked at #192 on the Billboard 200 chart and lasted 1 week.
The next year, she released multiple singles, including "Culpables" with Puerto Rican rapper Anuel AA. In January of 2019, the pair released another single, "Secreto", along with an accompanying music video that confirmed that the two were dating.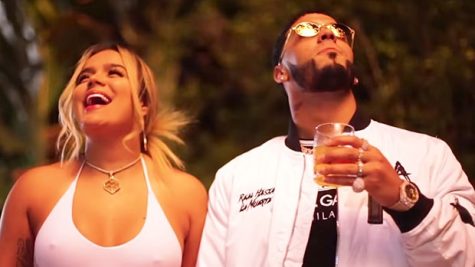 On May 3rd, 2019, she dropped her second LP, "Ocean", which again debuted at #2 on the Top Latin Albums chart, but this time peaked at #54 on the Billboard 200, lasting 4 weeks.
Later that year, on November 7th, Navarro released the first single from her third album, "Tusa", a collaboration with rapper Nicki Minaj. While her previous works had already solidified her as a female powerhouse in the music world of Spanish speaking countries, the collaboration became her introduction to the global music scene, including the United States, where the song peaked at #1 on the Hot Latin Songs chart (her first #1 as lead artist) and #42 on the Billboard Hot 100.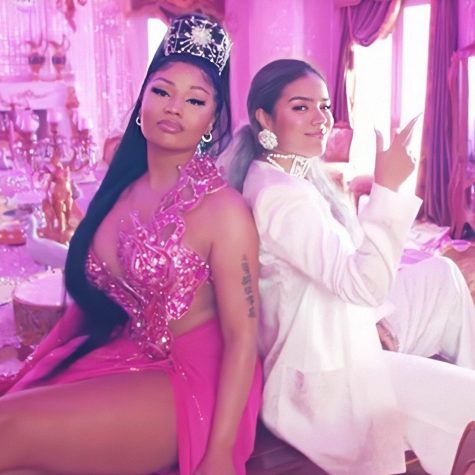 "Tusa" was followed by 3 additional singles, all of which set her up for her first debut at #1 on the US Top Latin Albums chart and a new personal record on the Billboard 200 with her third album, "KG0516", which peaked at #20 and stayed on the chart for 44 weeks after being released on March 26th, 2021.
Less than a month later, on April 20th, Anuel AA announced on an Instagram Live that he and Navarro had decided to break up. He stated that, despite their split, the two still loved each other, and on later Instagram stories, Navarro agreed. Additionally, Anuel assured fans that the reason for their split didn't have anything to do with one being unloyal to the other. Yet, these claims, which Navarro had also agreed to, would seem to come into question in time.
Before putting out any singles from her fourth album, Navarro released a number of stand alone singles and collaborations, including "MAMIII", a collaboration with singer Becky G that brought both G's to a new peak of #15 on the Billboard Hot 100. Later, on April 19th, 2022, Navarro released "PROVENZA", the lead single to "MAÑANA SERÁ BONITO". This was followed by "GATÚBELA", a collaboration with Puerto Rican artist Maldy in August, and "CAIRO", a collaboration with long-time producer Ovy on the Drums in November. On January 25th, the album and its title were announced, followed by the single "X SI VOLVEMOS" with primarily bachata artist Romeo Santos on February 2nd. On February 10th, the cover art, tracklist, and release date of February 24th were revealed.
In the days before the album's release, Navarro began to wonder if she was being too frank with the album. As she told the New York Times in an interview on February 14th, "I'm being really open with this album, and that gets me a little bit scared, because I'm not a perfect human." She recalled the first songs she wrote for the album being filled with anger, sadness, bad love, and toxic relationships, expressed through themes such as feeling betrayed, temptations and doubts, and partying away the pain. These, she mentioned, reflected the fallout of her breakup with Anuel, which seemed to suggest a different side to the situation than what she had initially let on. Soon enough, though, she found herself writing wary love songs in a more grateful state. In all, she ended up writing 60 songs, but narrowed it down to the 17 on the tracklist. Despite her fears, she knew that being honest was what was best for her, saying "…I don't want to have the songs inside me anymore, because I know people can heal a lot of things with music. Writing songs for me is a really good way to heal things that I can't explain."
It's worth noting that the success of "MAÑANA SERÁ BONITO" on the Billboard 200 wasn't the only charting achievement the album spawned for Navarro.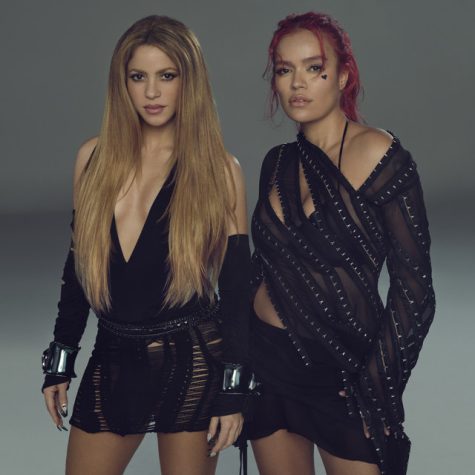 "TQG," which was released on the same day as the album as its fifth single, debuted at #7 on the Billboard Hot 100, becoming Navarro's first top ten on the chart. The song, which stands for "Te Quedó Grande" (roughly translating to "I'm too good for you"), features fellow Colombian singer Shakira.
The global superstar, like Navarro, has been experiencing the fallout of her breakup with Spanish soccer player Gerard Piqué, who she'd had two children with. The duo certainly didn't hold back, singing about how, even though seeing them with their new girlfriends hurt, they didn't compete for men. They also questioned why their exes kept looking for them, since they knew that they don't make "mistakes twice".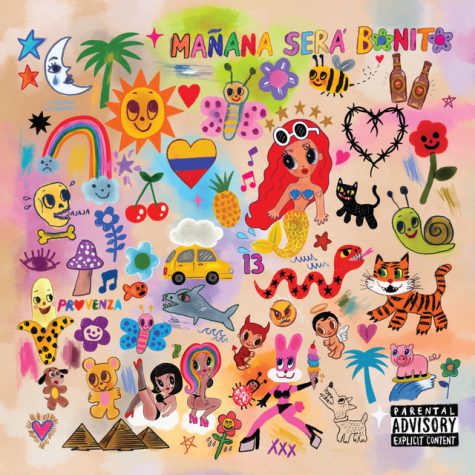 In terms of the Billboard 200, in the week ending March 2nd, "MAÑANA SERÁ BONITO" moved 94,000 album-equivalent units in the US, beating out 87,000 from the previous #1, SZA'S "SOS". "SOS" has had its own record-breaking run on the charts as it spent 10 nearly consecutive weeks at #1. Even now, after the release of other highly anticipated projects such as country singer Morgan Wallen's "One Thing at a Time", K-Pop group TWICE's "READY TO BE", Miley Cyrus' "Endless Summer Vacation", and Irish rock band U2's "Songs of Surrender", "SOS" still sits at #2, while "MAÑANA SERÁ BONITO" holds #6. It's feats like these coming from powerhouse women in music (with projects that I've been indulging in since their release) that are certainly worth celebrating during Women's History Month.