Two Major Volcanic Eruptions Happened On Hawaii's Big Island- But The Residents Aren't Concerned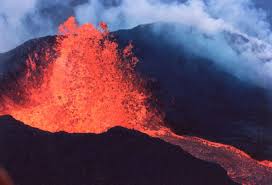 Mauna Loa- the largest active volcano in the world, along with Kiliuea were erupting at the same time on Hawaii's big island, earlier this month.
Resident Hawaiians believe that the eruption of the two volcanoes is a sign that the Polynesian goddess of fire and volcanoes, Pele, is blessing the land. Hawaiians believe that she is a positive being that brings new possibilities and that she brings forth new life. 
Mauna Loa and Kiliuea are two out of the five volcanoes that make up the big island of Hawaii. Kilauea has been erupting continuously since September 29, 2021, while Mauna Loa erupted recently on November 27 and ended on December 13. This was the first eruption since 1984.
As of right now, both volcanoes have ceased erupting, but are still under advisories.