Before there was Rosa Parks, there was Claudette Colvin
A Story of Yesterday Not Told Enough Today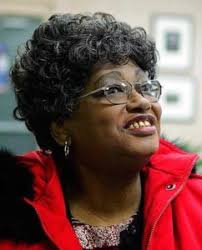 Born on September 5 1939 in Montgomery Alabama, Claudette Colvin would grow to help in the 1950 civil rights movement, as well as to become a nurse's aide. Her story begins on March 2, 1955.
On this day, Colvin caught the city bus after school and was riding home when the bus driver instructed her to give up her seat in favor of a white passenger. Colvin refused. This would happen almost 8 months before Rosa Parks would ride the infamous bus on December 5, 1955.
After Colvin's refusal, she was arrested on several accounts. Her minister paid her bail, and Colvin was reunited with her family.
The National Association for the Advancement of Colored People (NAACP) considered using Colvin's case to counteract segregation, but decided against it, for multiple reasons. At the time of the incident, Colvin was 15 years old, and not long after, she had gotten pregnant. The NAACP did not want this incident, or the entire black community, to get backlash because of her. 
They also did not want the focus to be on Colvin because her skin color was darker than what society deemed 'acceptable.' Colvin was also not seen to have 'good hair.' 
Colvin was, however, one of four plaintiffs on the Browder vs. Gayle case. This case was brought all the way to the Supreme Court, on accounts that segregation of buses was unconstitutional. 
Even though Colvin did the same thing as Rosa Parks before Rosa Parks, people still don't know her name.