Stop. Adopt. and Help out Today.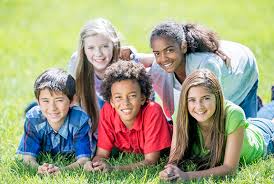 No child should grow up in foster care. It wouldn't matter the size, age, color or background of the child they do not deserve it. 
As of 2020 more than 400,000 children are awaiting adoption.  Almost,  250,000 children are put into foster care each year. Additionally, more than 23,000 children age out of foster care every year, according to AboutusKids.
On May 18, 2016, Adoptuskids published a blog on a 17 year old boy named Thomas McRae Jr. who shared his thoughts and feelings on foster care and what he felt during his adoption journey. 
"Growing up he felt lonely and like no one would understand him.  During his interview he said, "It wouldn't be fair to blame many of my foster parents. I was suffering…from PTSD, from depression. I was struggling a lot, especially in the early placements, and I was acting out," He was self aware in his actions and his reasons. 
He later says that he was being "turned out " of another foster home when he called his mother's friend to ask if she would adopt him.  Of course she said yes and worked hard to bring him home.   
Fostering can be very difficult because there is a lot going on. Did you know that on average, it takes from six to twelve months to complete the steps necessary to be licensed to adopt or foster—including submitting an application, undergoing a home study, and attending training. 
Even though there is all this to do remember this is for a child that is going through trauma.  This child/children has been abandoned and has been hopping around home to home or sometimes foster care to foster care.  
It is important for people to understand that there are too many children in foster care. These innocent children can't fend for themselves and are placed in situations where they don't have a chance to be children. They are forced to grow up too fast. 
So take time to look at these children that are in need of your support, love and care. Go to :
https://www.adoptuskids.org/adoption-and-foster-care/how-to-adopt-and-foster/getting-started
  , to learn more about adoption, foster care and how you can help this cause today.