Black Man Wrongly Convicted of Rape is Released After 30 Years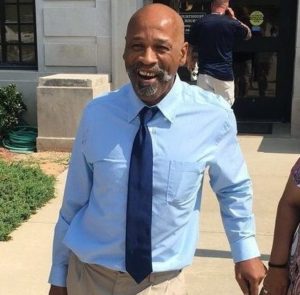 Perry Lott was freed from jail on July 9, 2018. Thirty years after he was wrongfully convicted of rape.
"
Throughout U.S. history, the law has continued to reinforce and create racism."
— Karen Thompson, senior staff attorney
Police claimed that they caught Lott in the act, according to the Innocence Project. They claim to see him, ". . . pulling his penis out of the victim's body." They then said when they told Lott to put his hands up, he lunged at them with a gun, resulting in Lott being shot 3 times, before they arrested him.
After investigating further, it was proven that Lott was shot from the back, therefore there was no way he could've charged at the authorities.
And DNA testing proved that the police's stories of rape were blatantly untrue. But none of that was supposed to be proven because when police shot an innocent black man, he was supposed to be dead.
But he didn't die, and he spent over a decade in jail for something he didn't commit.
Karen Thompson, a senior staff attorney has said, "Throughout U.S. history, the law has continued to reinforce and create racism." and she is correct.
This one case falls under a bigger issue of racism in the criminal justice system and America as a whole. There is a majority of disproportionately black people in jail when they make up the minority of the locations they are jailed.
According to the Sentencing Project, African Americans are incarcerated in state prisons across the country at more than five times the rate of whites, and at least ten times the rate in five states.
How did we get here? The simple answer is, we have built a system where racism and implicit bias against African Americans prevails.